Publication of the AMPCPP – December 18, 2019 – International cooperation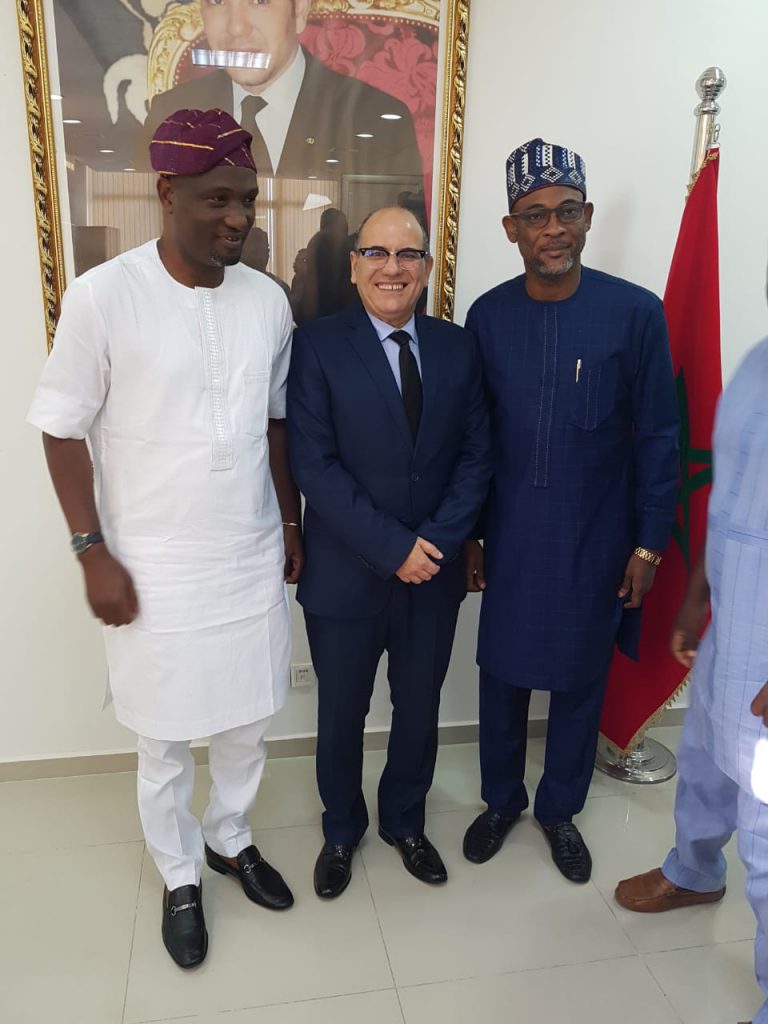 The President of the Moroccan Association of the Presidents of the Councils of Prefectures and Provinces received a delegation of Nigerian elected officials of the Nigerian Association of Local Collectivities (15 members) on Monday, November 4, 2019 at 10:00 am, in the premises of the Provincial Council of Rabat, located at the headquarters of the Wilaya of Rabat-Salé-Kenitra.
After welcoming the Nigerian delegation, the President made a detailed presentation on the development of decentralization in Morocco, as well as on the subject of advanced regionalization and what distinguishes it, in view of the new constitutional provisions, which have made the Territorial Collectivities a fundamental lever for the economic and social development of our country.
Meanwhile, the head of the delegation presented an overview of the Nigerian model of local management, expressing his admiration for the steps undertaken by Morocco in this area.
After having interacted with all the questions of the members of the delegation, having focused on the competences of the three levels of Territorial Collectivities and the role of the Central Government to support them in the effective implementation of decentralization, the meeting was crowned by the expression of a common desire relating to the deepening of cooperation and the creation of renewed opportunities to exchange successful experiences.
The establishment of a partnership and cooperation agreement between the two Associations was also suggested.
At the end of this meeting, the head of the Nigerian delegation extended an invitation to the members of the Association to visit Nigeria in the near future, in order to discover the experience of this country in terms of local democracy.